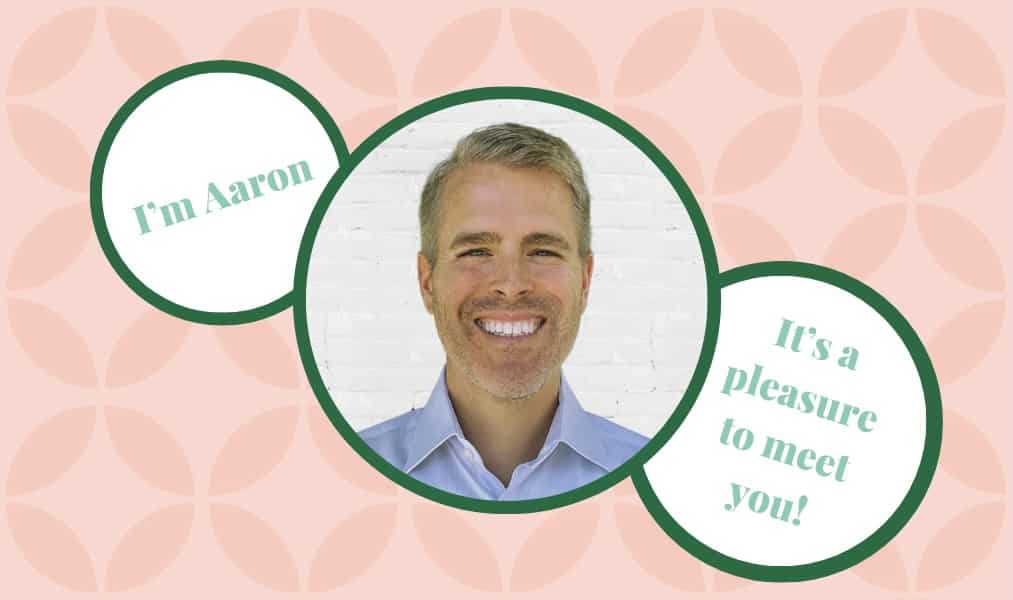 We are so excited to announce that we have a new therapist on board! 
Meet Aaron Severn, the newest addition to the KCC family. Aaron is a married father with two children who has lived in DC since 2002. Prior to becoming a therapist, he had a career working on Capitol Hill and then as a lobbyist for a clean energy trade association. He enjoys working with adults of all ages, either individually or as couples, and families. His areas of specialty include depression and anxiety, grief and loss, trauma and abuse, and spirituality. He especially enjoys working with individuals who are experiencing life stage changes and/or wrestling with questions of self-realization. 
With Father's day coming up, we asked Aaron to share a few insights that he's gleaned from his own parenting experience.
"Fatherhood has been one of the most fulfilling aspects of my life. After my oldest son was born, I recall feeling as though the world as I saw it through my own eyes had suddenly changed. The newfound role as a father brought a meaningful sense of purpose, but also a feeling of pressure as a care provider. Later, the birth of my daughter helped me experience firsthand how each child comes into the world as a truly unique individual who requires different parenting strategies. Over time I have come to love helping each of them grow into the best versions of themselves.
Like many fathers, I have experienced trying to balance the role of father, husband, and provider in a two-income household. From the early stages of sleep deprivation to helping manage increasingly important peer relationships that entail social media use, I have found that parenting does not necessarily get easier, but that the challenges evolve. What has made the journey rewarding is working to see the world through their eyes and experiencing the wonder with them and remembering that my presence and engagement will stay with them for their entire lives. 
My view of fatherhood has certainly changed since I became a father. Overall, I have developed a broader, more flexible view of being a good father. Based on my own upbringing I have always worked to create a foundation of love and support for my family. As a new father, however, I felt pulled to focus more on advancing in my career in the interest of providing more financially. This effort oftentimes came at the expense of being present and spending quality time with my family. It is an ongoing challenge, but I have embraced a more balanced definition that puts a higher priority on emotional support within my family and continuing to work hard professionally with a better sense of professional/family boundaries. 
My best memories of father's day involve spending time with my own father or with my immediate family doing simple, yet enjoyable late spring/summer activities. As a Washington Nationals fan I have enjoyed celebrating at Nats Park. I have also enjoyed going hiking in Shenandoah National Park or eating Blue Crabs with my dad and family.
To all the fathers out there, we hope you have a very Happy Father's day this year. As always, KCC is here to support you through your journey.